Offer Information
Confirmation
Secure Checkout
Skillz
Imagine your child facing each day with MORE self-confidence after just a few lessons in our internationally-acclaimed SKILLZ program!
Because we start every child off with a free 1-on-1 session, your ninja will be prepared to charge full steam ahead into our age-specific martial arts classes.
To get started, click the button below.
On the next page you will be able to set up an appointment for your child's free lesson and placement evaluation.
This short session will help us get to know you, and give us the chance to talk about your child's strengths and challenges.
Equally as important, your child will get to know us before joining a regular class, and we will be able to make sure your child is placed in the best possible class for their level of Physical, Intellectual, Emotional, and Social development.
Finally, you'll also get to see how we work with the kids so you can make an educated decision about joining.
Once your child successfully completes the initial evaluation you will be able to schedule your child's regular class times.
Questions? Give us a call! 631-776-8060
1-on-1 Class and Placement Evaluation for
$0
Free Uniform ($49 Value) When You Join After the Initial 1-on-1 Class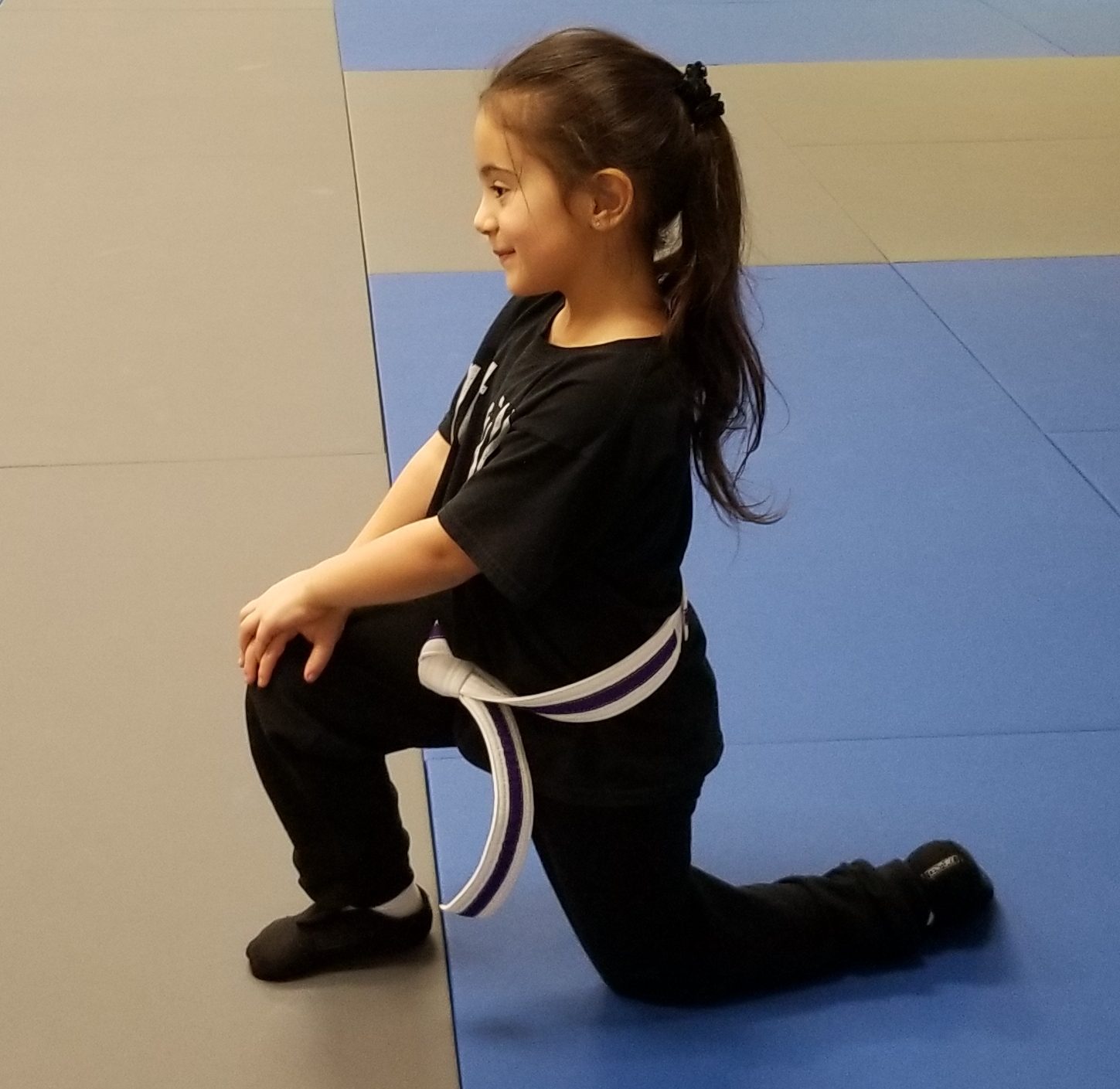 View Our Schedule
Early Skillz (Ages 3 & 4)
4:45PM
4:45PM
4:45PM
4:45PM
4:45PM
10AM
-
Basic Skillz (Ages 5 & 6)
5:15PM
5:15PM
5:15PM
5:15PM
5:15PM
10:30AM
-
Core Skillz (Ages 7-9)
6PM
-
6PM
6PM
6PM
10:30AM & 11:15AM
-
Extreme (Ages 10-14)
6:45PM
7:30PM
-
6:45PM
7:30PM
11:15AM
Early Skillz (Ages 3 & 4)
Basic Skillz (Ages 5 & 6)
Please complete registration within 10:00 minutes.
After 10:00 minutes, the reservation we're holding will be released to others.