Our Favorite Quotes About Kids, Education, and Mindset by Co-Founder Michael A Evans
When one talks about child development, education, parenting, and mindset as much as we do, one is bound to have a few great ideas slip out.  SKILLZ of Patchogue co-founder Michael A Evans spends every day discussing these topics with our team, and through his coaching and consulting role with SKILLZ Worldwide, he continues these conversations with industry leaders around the world.
This page is a collection of some of the ideas we've collected from calls, training sessions, articles, and interviews with Michael:
Quotes About Child Development
"Confidence in children often disguises itself as kindness."
"It is important for parents and teachers to remember to catch kids being good as much as we catch them making mistakes or facing challenges."
"Kids living with ADHD don't fidget, spin, and flop because they CAN'T pay attention, they move so they CAN pay attention."
"Sit back and observe a toddler for a few hours and you'll learn more about your own humanity than all of the philosophers who ever lived could tell you in a lifetime."
"We must be cautious; it is very easy to let our emotions define a child."
"When leadership becomes a self-defining core character trait, kids will find ways to step into the role more often."
"Don't forget to schedule some time for you kids to just be bored. Believe it or not, boredom is a critical element of kids' development. It will solve half the challenges you have with them and give them the tools they need to solve most of their own challenges for the rest of their lives."
"Discipline is not about punishment. Nor is it about standing still, being quiet, or getting in trouble. Quite the opposite!  I believe that discipline means doing the right thing, at the right time, regardless of who is watching, not because you HAVE to, but because you have learned to WANT to."
"Setting future goals can help kids develop a resilient and positive outlook."
Quotes About Education
"Investing in kids is investing in the future, with an ROI that is far more valuable than dollars."

"Remember, they aren't in our care to learn kicks and punches, mathematics, or science, they are given into our care to help them achieve a state from which their own curiosity can be free to lead them to knowledge."
'There's always a teaching opportunity in every challenging behavior. The key is to step back to assess whether the challenge is ours or theirs."
"Our goal should not be to break character traits, but to teach children how to harness them… and to teach ourselves how to slow down so we can see just how incredible our kids are, even when the world is screaming at us to hurry."
"I believe that play and a sense of joy are essential to the learning experience."
"Instead of making your lesson long, make the lesson as efficient as possible. Spend that extra time on the student and you'll make a greater impact."
"Harder does not equal better, it just equals harder. Longer does not equal better, it just equals longer. Both of these ideas CAN lead to a student being better, but they can also signal the opposite of better. If you want to produce 'better', then offer, encourage, and nurture 'better'."
"When our kids are learning online, they are also learning how to learn online. Have patience, they'll get it!"
"Learning is a process. If the child or student could already do what we ask them to do, they wouldn't need us. Remember that the path to success IS through failure."
"If we make lessons too sterile, kids don't connect well to the information, and much of what was taught is lost."
"I'm pretty sure I learn more from the kids about being human than they learn from me about being a student."
"Kids are natural scientists and inherently drawn to learning. They will be just fine as long as they know we are there to support, guide, and nurture them."
"When we see the things we teach coming out in a child's free play, we know they are learning, and the only way to do that is to give them ample unstructured time to experiment."
Quotes About Mindset
"Instead of using the objections of others to justify why you aren't living your dream, address those objections, make them go away, and then stop making reasons for yourself to not be successful."
"In adversity lies success for those brave enough to step into the fire."
"The busier I get, the more important I find it is to stop and ask myself if I am also being productive."
"Mental health should be a key element of your personal wellness regimen. There doesn't have to be anything wrong for you to want to be better."
"There's a big difference between what you CAN do & what you SHOULD do. Most important, however, is what you WILL do. Choose wisely."
"The problem that many people are facing is that they are trying to do what they've always been doing instead of just doing what they actually do."
"No matter how hard the workout, we ALWAYS stand up when we're done because defeat is not an option."
"Some of the best business thinkers are 3 years old. You should listen to them more."
"Sometimes you have to walk uphill to get where you want to go. It isn't the hill's fault, or gravity's fault, or even your fault, it's simply the journey from here to there, and you're stronger for having taken it."
"Take time to re-examine the beliefs given to you in childhood."
"The end result of my dream already exists, I just haven't done it yet."
"Success is a Habit!  We often think of success as the end result of our effort but is actually more about the effort than the result."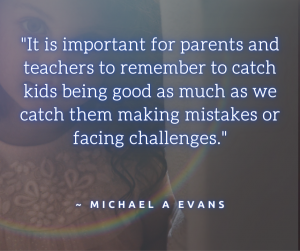 Quotes About Parenting
"Being a great parent doesn't mean your child is perfect, it simply means being the parent your child needs."
"Remember, it's rarely a child's behavior, and more often our expectations that need adjusting. They'll get there, they just aren't there yet, and that's ok.
"Our kids need to see us handle the scary… not to not be afraid, but to be afraid and move forward calmly yet resolutely in spite of that fear."
"To foster true independence, it is vital that a child knows that a parent or caregiver is aware of their fears, and that the safety of mom's embrace or dad's encouragement is always there, no matter what."
"It seems backward, but an attached child is an independent child!"
"When a child has a parental safety net and support structure backing them, they become more comfortable stepping out on their own to try new things and meet new people."
"A child's interactions with their parents have the ability to alter their development, to the point that their very genetic expression can change. Genes will actually change which proteins are created based on the external factors we create. Since proteins are the building blocks of our physical bodies, this means that we, as parents, have the potential to very literally change who a person is by how we affect their development."
"See who your children are now compared to yesterday, and imagine what they will be, not what they aren't yet. Trust the process; growing kids takes time."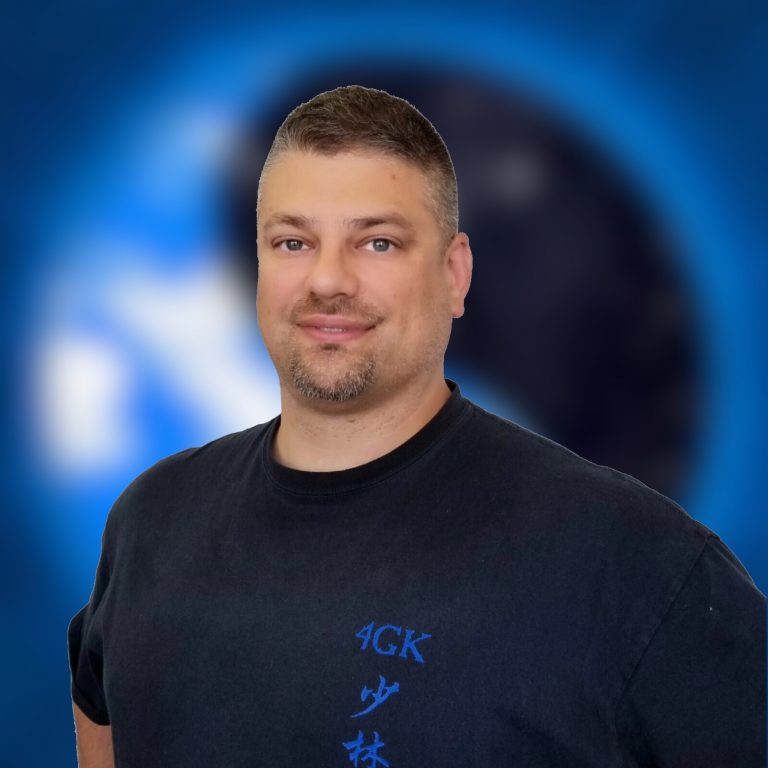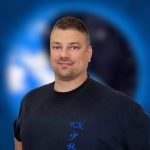 About Michael A Evans
Michael is a 6th-degree black sash under his teacher, Moises Arocho, and has been training in martial arts since 1985. Michael has a degree in Massage Therapy from NY College of Health Professions. He is the co-owner of 4GK Martial Arts in Patchogue, NY, and Skillz of Patchogue, a childhood development facility using martial arts and other movement modalities as the vehicle for kids' growth and success.  Michael is also the Lead Consultant for Skillz Worldwide.